Since the very beginning, as early as 1851 itself, World Expos have been following a theme. Much like a mission of minds, this theme is geared towards finding solutions to the world's most pressing problems.
Through interactive and immersive experiences, the planet's greatest exhibition attempts to tackle the fundamental issues faced by man, through a journey within a chosen theme.
This year, the theme is "Connecting Minds, Creating the Future", with subthemes of "Opportunity", "Mobility and Sustainability. Expo 2020 Dubai seeks to bring people together over the shared vision of building a better future. A future that is healthier, happier, smarter, safer, more balanced and self-sufficient.
By featuring exhibits and installations within the fields of Space, Climate and Biodiversity, Urban and Rural Development, Knowledge and Learning, Travel and Connectivity, Health and Wellness, and more, Dubai Expo events offer something unique for every visitor.
Opportunity
As its name suggests, this interactive arena reminds viewers of the many opportunities they have to make a difference. By exploring the 17 Sustainable Development Goals (SDGs), the Opportunity Pavilion seeks to trigger the desire to act and make a positive change in society. And this intention is played out by creating simulations of real-life environments. For instance, you can dive into Norway's deep blue sea and learn about the importance of ocean conservation and seafaring heritage.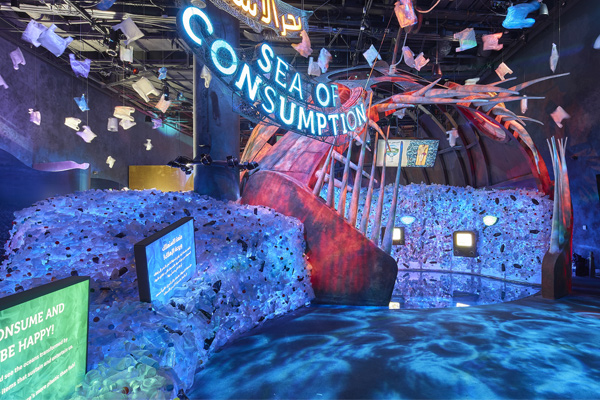 Mobility
Displaying all kinds of innovations in the world of mobility, this impressive pavilion creates wow moments from the get go. Head to the Republic of Korea and discover the wonder of mobility and how it has changed our lives as we know it. The pavilion features the best of Korean technology, art and the culture, including its world-famous K-pop music. Now, the Djibouti Pavilion introduces itself as the Land of Trade and Meeting, a hub for Transportation and Logistics, as well as a future leader in Technology!
Sustainability
Where inspiration meets transformation and purpose, that's where you'll find the glorious Sustainability Pavilion. Creating its very own electricity and water, this self-sufficient paradise unveils global projects that are creating new trajectories for green living. At this very special place, experiences are aplenty. You can fly off to Netherlands and peek into its out-of-the-box sustainability solutions. A miniature world with its own climate system, where else will you get to experience new Dutch farming ideas including indoor rain.
The Expo 2020 Dubai schedule is packed with exciting exhibitions, forums, workshops, installations, parades, shows, dining experiences, all reflective of the above themes.
For travellers who wish to gain new perspectives each and every day, this global event was made for you! Plus, this is a great way to get acquainted with inventions that will put the planet on a more prudent path.
Trust Thomas Cook to bring you an array of specialised packages and itineraries, designed to give you the most enriching experience.