'F.R.I.E.N.D.S!' Zheng Si Wei, the world's best mixed doubles shuttler exclaims, grinning about catching up on the series from a decade back, now that he's well versed with English. "I also carry an English-only music album and keep listening to it," the tall doubles player adds.
If you thought Tai Tzu Ying's deceptive strokes were the toughest thing to decipher in international badminton, for all these years it is in fact reading the thoughts of China's champions that have proven most elusive.
With communication limited owing to global media not being well-versed in Mandarin or Cantonese and players not really keen on conversing with the world in English or Spanish, interactions with the game's finest players have been sparse.
That seems to be changing now with half of the young crop of Chinese players enthusiastically taking to English and showing interest in opening up to the rest of the world.
Zheng started picking the basics at a language course, twice a week after the last All England. "It's been 100 days, and mostly it's been vocabulary books. There's nothing like a tough word, but my memory is not so good. So it's been a hard journey," he says in perfect English.
Southpaw He Bingjiao, multiple Tour title winner, requested on Wednesday if she might try answering questions in English at the India Open, soon after wrapping up a straight sets Round 1 win. And gleefully waded into her various adventures in India. "What I really like is those two-wheeler tuk-tuk. Motorbikes. There was a row of them at my hotel, so I enjoyed a ride," she said. "And they are also so convenient to go back to the hotel."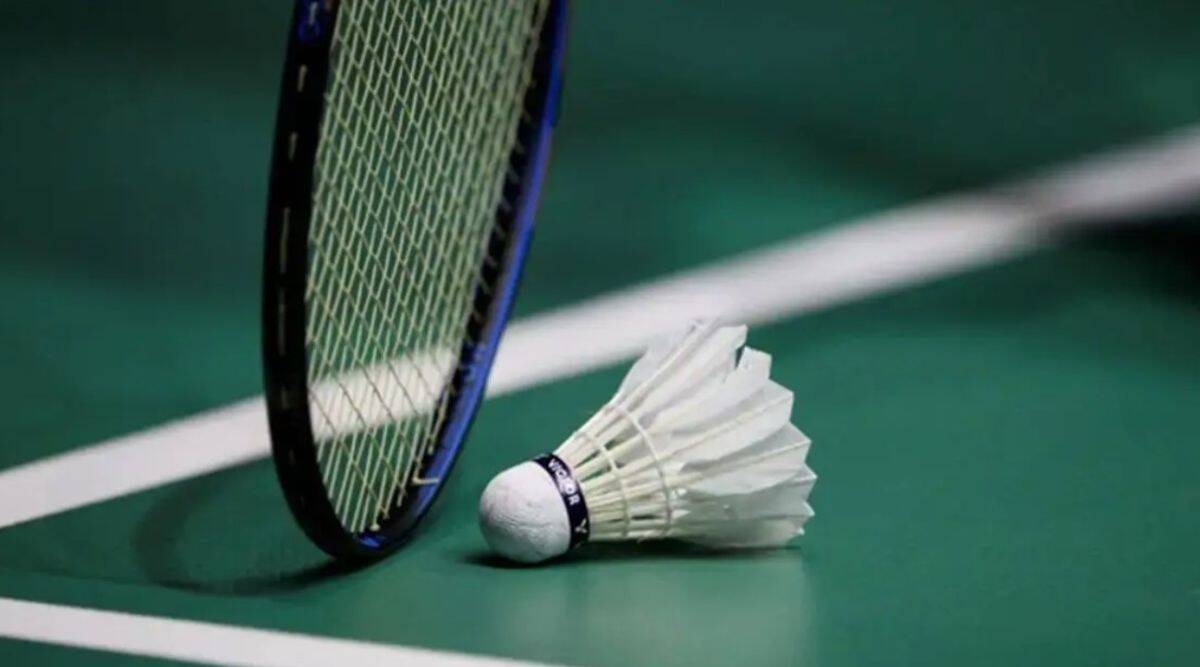 Zheng's partner, women's doubles form-player name Huang Qiong, has been inspired to learn too. (Representational/File)
She would also ask the sprinkling of reporters recommendations for what she should try in Indian cuisine. Back-to-back weeks of tournament play are always a challenge, but Bingjiao had looked forward to the India visit after Malaysia. "There was no time to rest after last week, but I am very happy to come back to India. I last came in 2019 and really enjoyed being here," she added.
Her wicked PUBG skills had been her favourite conversational topic last time, though she would wonder "How do you know I play PUBG?" with an exaggerated gasp of surprise.
Dipping into English apparently began with Zheng Si Wei, who did an on-court interview in Denmark in English, giving others the confidence to engage in their media commitments in the language. The country's shuttlers have been typically insular all these years in a sport they have dominated with overwhelming magnificence. But much of their triumphs and travails and ecstatic crownings have been lost in translation or often just silence. It's been said that Lin Dan was to badminton what Roger Federer was to tennis – except not many outside Asia seemed to be aware of it.
Then the Badminton World Federation took the initiative, providing tutors to all those who were interested, and many enthusiastically opted in.
Bingjiao has a dedicated English tutor. "I have a teacher in China for English," says World No 5. "Si Wei speaks very well, and also is a great player. So now we all want to speak it well and play good too," she says. "Though it's difficult as there's no time given all the training."
Women's singles is in its golden age and Bingjiao, a part of it alongside Olympic champion and World No 3 Chen Yufei. "Competition is at a very high level. But that's what motivates us to play better," she says. Looking ahead, she's not keen on peering too far into the future. "One at a time, every day," she tries to convey.
While the pandemic-time empty hours seemed to have been the catalyst that pushed many to take up learning English, for He Bingjiao, it was also an interest in OTT series and popular shows. While someone like Nozomi Okuhara also attempted to communicate in English after winning her World title, confidence tends to be a bigger barrier than their reluctance to open up.
Zheng Si Wei has picked up quickly enough, to talk shuttle in English. "We don't overthink it too much. Just eat well, sleep well, and always have a goal. Goals should always be short-term, like just focus on tomorrow's match," he says, acing some of the zany self-help lingo, in Ross Geller-like earnestness.
Zheng's partner, women's doubles form-player name Huang Qiong, has been inspired to learn too, and when asked about the best descriptors for Zheng, says, "He's very smart. And fast too." Return compliment: "She's super intelligent and when I'm flying too high, she brings me down to earth and keeps me cool," he says, having lost against her in previous matches played in India.
The duo insists that when Viktor Axelsen, a competent Mandarin speaker, and they talk, it's him that talks in Chinese.
Trying to get rank up: Shi Yu Qi
China's biggest hope in men's singles, Shi Yu Qi is emerging from a hibernation – barred from playing for disciplinary reasons and a bunch of injuries. But the man who was seen as a natural successor to Chen Long, is taking his time to patch back his career together, aiming for the biggest medals.
It means the former World's medallist and current No 33 is on an upclimb to reclaim his place amongst the Top Tenners. It also means hitting the ground running at times. "Yesterday night we landed at 1.30 at Delhi airport and had a match straight away in the afternoon, so I was tired after the check-in and not so prepared for today's match," he said clearing the first round in a daze of travel weariness.
His rollercoaster journey is well documented and speculated upon equally on social media, by SYQ 'stanns', a bunch of diehard fans. "I started badminton in middle school, and have ever since been devoted to it. Last year during the pandemic, I didn't play too much badminton, owing to health reasons. In China, everyone has the opportunity to play badminton for the country and aspire to win the Olympics. But there's no pressure due to there being so many champions," he says.
"Right now my rank is low, so I have to get it up by playing well in the coming months."
In his months away from the game, a new crop of stars emerged. "There are very good opponents coming up from Thailand (Kunlavut) and Japan (Kodai Naraoka), but we Chinese are also working very hard to win every game. We want to increase the level of our game," he says. Viktor Axelsen though has been consistently excellent – a factor all his opponents seek to alter. "Axelsen wins a lot of matches, but that doesn't mean he's on a higher level than the rest. I'll try to beat him always," he says.
Badminton training and learning English don't leave much time for the Chinese top names. "When not playing badminton, I like to have fun, go out and travel," he says.