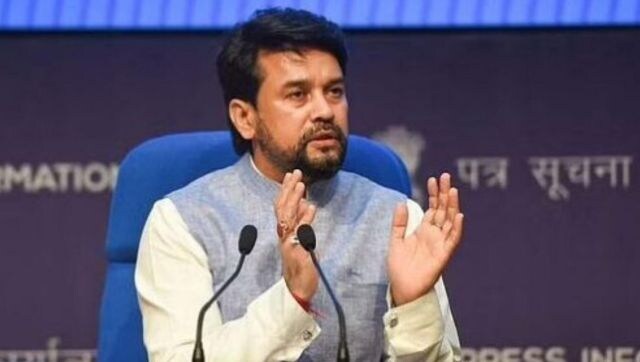 Union minister Anurag Thakur slammed Congress leader Rahul Gandhi and Shiv Sena (UBT) head Uddhav Thackrey over their silence on efforts made by Opposition leaders to "insult" Sanatan Dharma.
The remarks by the Bharatiya Janata Party (BJP) came amid a political row after DMK leader Udhayanidhi Stalin blamed Sanatan Dharma for promoting division and discrimination among people and said it should be eradicated.
A few days after Stalin's remark, A Raja, another DMK leader, had likened Sanatan Dharma to diseases like leprosy and HIV which had social stigma.
Related Articles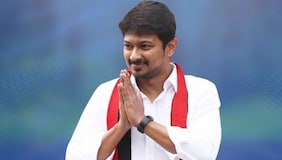 'Sanatana Dharma is like malaria, dengue that not only be opposed but eradicated ', says DMK Minister Udhayanidhi Stalin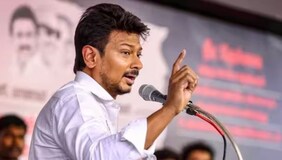 'I will say it again and again': DMK leader Udhayanidhi Stalin on Sanatan Dharma remark
To a query by reporters here on Rahul Gandhi's statement that he has read Upanishads and the Bhagavad Gita and that there is nothing Hindu about what the BJP does, Thakur said: "The opposition should break its silence on insults to Sanatan Dharma."
"The Opposition is limited to insulting the Sanatan Dharma. This shows their mentality and efforts are going on one after another to insult the Sanatan Dharma," the minister claimed.
Asked about Rahul Gandhi's comments over the India versus Bharat debate, Thakur said some people have the habit of "spreading fear and confusion and telling lies". They have done this all their lives, he added.
On Shiv Sena (UBT) leader Uddhav Thackeray's statement that a "Godhra-like" incident may take place after the inauguration of the Ram Temple at Ayodhya in Uttar Pradesh, Thakur claimed some people have forgotten their ideology for the greed of power.
"I don't know what Balasaheb (late Shiv Sena founder and Uddhav Thackeray's father) would have thought today and what Uddhav ji is doing today for the greed of power. Rahul ji and Uddhav ji did not say a word when so many things were said about Sanatan Dharma," Thakur added.
Thackeray on Sunday claimed a "Godhra-like" incident may take place during the "return journey" of a large number of people expected to converge in Ayodhya from across the country for the inauguration of the Ram Temple.
The temple is likely to be inaugurated in January 2024, ahead of the Lok Sabha polls due next year.
On February 27, 2002, 'karsevaks' returning from Ayodhya on board the Sabarmati Express were attacked and their train coach set ablaze at Godhra station in Gujarat, leading to several deaths that triggered largescale riots across the state.
With inputs from PTI