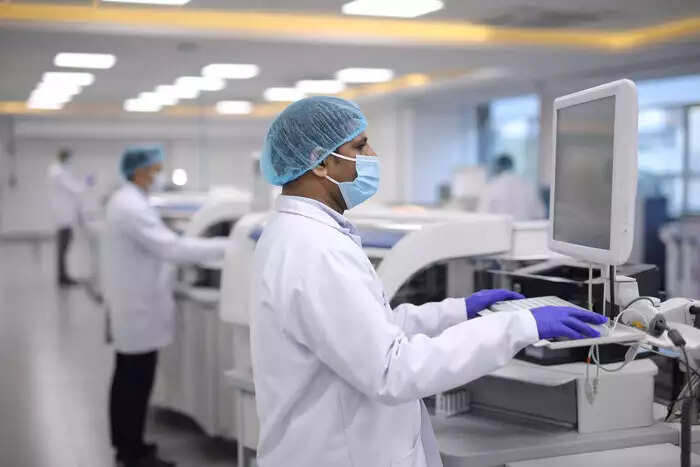 New Delhi: UGC has instructed all HEIs to register their grant as well as research project approval requirements on the newly launched Biological Research Regulatory Approval Portal (BioRRAP). The portal aims to fast-track the functioning of pharma and R&D agencies to acquire research-based regulations needed by public and private varsities.
The BioRRAP is run by the Department of Biotechnology under the Ministry of Science & Technology. "The portal will act as a bridge between researchers and the agencies and will expedite the approval process of bio-based projects. The integrated HEIs will be able to understand the requirements of various research-related committees. Besides this, the HEIs will also work as an ideal zone for making bio-based research, conveniently accessible for student startups," says Gaurav Sanghvi, Microbiology and Biotechnology department head, Marwadi University, Rajkot.
The portal will increase transparency and ease the accessibility of research funds to scholars for buying lab instruments. Ramesh Kothari, professor, Department of Biosciences, Saurashtra University, Rajkot, says, "Project researchers struggle to get funds to buy lab equipment of particular specifications, as there is a complicated approval process aligned with many departments. Funding agencies allot the grant to the registrar of the varsity, which is then distributed to other departments. This delays the process and deadlines get extended hampering the feasibility of the projects."
The loopholes will get fixed after the institutes and researchers get registered with the BioRRAP. Saurashtra University recently sought approval for a probiotic research project worth Rs30 lakh.
"My research team is working on the identification, preparation, and isolation of probiotic enzymes that will be used for medicinal purposes. With sufficient grants and instruments, we plan to replicate the research outcome in edible food items. In the long run, it will be a healthy immunity booster alternative for the Indian population," adds Kothari.
In the absence of a single platform, several approvals were needed from various regulatory authorities which took a long time. Sanghvi says, "The pandemic has boosted the interest of pharmaceutical companies towards biological and organic-based drugs manufacturing. Undertaking novel drug carriers and natural drug entities for better bioavailability and efficacy, now biotech researchers, collaborators, and industry personnel can easily understand the flow of the application. They can apply for required regulatory approvals in a single application mode. Consequently, timely approval will give a production edge to bio-based drug researchers and manufacturers."
Rohit Rai, assistant professor & researcher, School of Allied Medical Sciences, Lovely Professional University says, "By submitting the proposal on this portal, researchers get the names of regulatory authorities with email ID and URL links, which makes their job easier. The varsity wants to apply for research projects in Biotechnology, Microbiology, Genetics, Tissue cultures, Recombinant DNA Technology, Genetic Engineering, and Immunology on a high priority basis as their outcome is directly linked with improvement of quality of life."