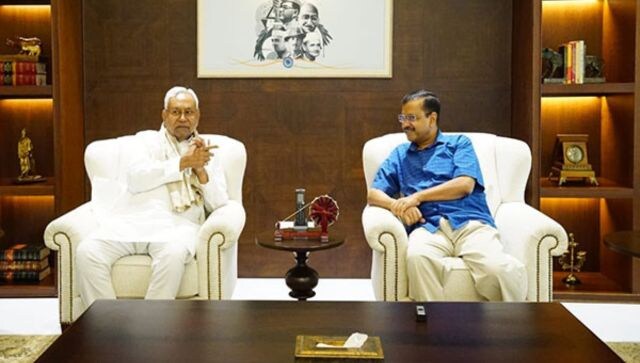 In his bid to create a united opposition against the BJP, Bihar Chief Minister Nitish Kumar on Sunday met Chief Minister Arvind Kejriwal in New Delhi.
The meeting comes just a day after Kumar attended the swearing-in ceremony of Siddaramaiah and DK Shivakumar as the chief minister and deputy chief minister of Karnataka.
The Bihar CM discussed the contentious topic of the Delhi vs Centre row on having the capital's sovereignty. He also talked about the Centre's plan to bring about an ordinance to give the control of 'services' back to Delhi's Lieutenant Governor.
Related Articles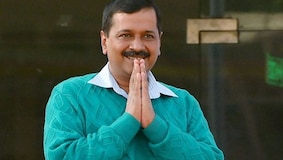 Hours after Supreme Court verdict, Delhi govt removes Services secretary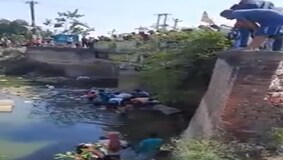 Viral video: People in Bihar's Sasaram dive into drain to collect currency notes
"How can powers given to an elected government be taken away? It's against the Constitution. We stand with Arvind Kejriwal. We are trying to bring together all opposition parties in the country," Kumar told reporters.
As per sources, Kejriwal sought support on the matter from Kumar in Rajya Sabha.
The Delhi CM said, "Today, in a meeting with Nitish Ji, he said that he stands with the people of Delhi, on the issue of the Centre bringing an ordinance negating SC order in favour of Delhi. In case the Centre brings this ordinance as a bill, if all non-BJP parties come together it can be defeated in Rajya Sabha. If such a thing happens, it can send a message that the BJP govt will be out in 2024"
The meeting is also being attended by Bihar Deputy CM Tejaswi Yadav, Sanjay Jha, Lalan Singh and Manoj Jha are also present.
"There is an appeal to the opposition parties to oppose this in the Rajya Sabha, I will personally talk to all the opposition leaders regarding this. Such a law cannot come that destroys democracy, no such law can come that attacks the basic structure of the Constitution. It is now a matter of battle between the Supreme Court and the Central Government," Kejriwal said on Saturday.
The meeting between both leaders is underway at the Civil Lines residence of his Delhi counterpart Arvind Kejriwal in the national capital.
Janata Dal (United) leader Nitish Kumar has been meeting Opposition leaders to strengthen the bloc against the Bharatiya Janata Party (BJP) ahead of the 2024 Lok Sabha polls.
With inputs from agencies
Read all the Latest News, Trending News, Cricket News, Bollywood News,
India News and Entertainment News here. Follow us on Facebook, Twitter and Instagram.