Simon Birmingham was doing the media rounds this morning.
We'll bring you more of that interview a little later.
Australia won't challenge Assange ruling, Birmingham says
Finally, asked if Australia believed, as at least 25 human rights organisations do, that Julian Assange should not be extradited to the United States, Simon Birmingham said:
No, we have confidence in the independence and the integrity of the British justice system. This is a process that will be able to continue to work through that system. There remain appeal rights for Mr Assange, depending on decisions that have [been] made and we'll continue to provide, where it is taken up, appropriate consular assistance.
Asked about Scott Morrison describing him and his wife as "blessed" not to have children with disabilities, Simon Birmingham said:
I think he was expressing the type of sentiment many Australians would understand, in terms of the circumstances where we all want to see. It's why Australians support the NDIS, and the record investment we're making, which has grown its funding to now be greater in totality than that of Medicare.

… It's a vast and complicated system supporting 500,000 different Australians in different circumstances. It won't get every single case right in terms of how it engages, but that's why the PM took the time out afterwards to sit down with that mum and that make sure that he was able to get the details and to go back to the agency, as I'm sure he will today, to ensure they will get in touch with her.
Q: I'm talking about the language, it's the language we're discussing, the idea he and Jenny have been blessed by not having a child with a disability. People from within your own party have said it's not right that people with a disability are continually portrayed as being a burden on those around them.
Birmingham:
Well, it's certainly not that. It is simply the case that, as a country, all Australians, I think, understand the need for us to provide additional support and we can understand as well the circumstances for family members and for others helping people living with disabilities are not always easy circumstances. And that for many of us, we are fortunate not to deal with some of the challenges faced in those cases.
Q: But senator, I do want to take you up on that. This was the debate we were having in the dying days of the parliament, and all the national security experts and veterans in the field say it was unhelpful and that the ALP was anything other than supporting Australia's policy, so why are you continuing this line of attack?
Simon Birmingham:
The Labor party have created the points of difference in the way they expressed themselves and the language they used. When last in office, let our investment in our defence forces whittle away to the lowest share of the economy. We brought it back to 2% of the GDP, and having that credible investment is what has enabled us to strike new defence pacts and partnerships with countries like the United States and the United Kingdom, making us a credible partner for defence and strategic investment in areas of artificial intelligence, in missile equipment and investment, and the nuclear-powered submarines.
Simon Birmingham paints Labor as weak on China
In the lead up to the election, the government has tried very hard to present Labor as being "weak" when it came to China, breaking the bipartisan pact that national security is not a political wedge. This culminated when in the last sitting week of parliament Scott Morrison accused Labor's Richard Marles of being a "Manchurian candidate".
Former ASIO head Dennis Richardson and current ASIO boss Mike Burgess chastised the use of national security as a political tool.
But last night in the debate, during an exchange about the Solomon Islands-China security pact, Morrison brought back echoes of that moment, when he asked:
"When it comes to standing up to China, they've criticised me for being too strong, I was called a racist for closing the borders, I was protecting Australia.
"What I don't understand is, when something of this significance takes place, why would you take China's side?"
Anthony Albanese called it "an outrageous slur".
This morning, though, Liberal SA senator Simon Birmingham wasn't backing down from it:
I think we have seen a Labor party, who when China were making decisions to apply trade sanctions and tariffs against Australia, Labor seemed to want us to reach a compromise with China rather than to stand up for Australia.

Anthony Albanese spoke at the National Press Club not that long ago – he suggested we should negotiate or settle some of the points with the Labor party – sorry, with China. Well, ultimately, we have to stand up for Australian interests.

We're not going to trade away beef producers in Queensland or winemakers in South Australia or fresh seafood exporters from Tasmania. We're going to stand up for all of those industries and for Australia's interests in term of having a peaceful and prosperous and secure region.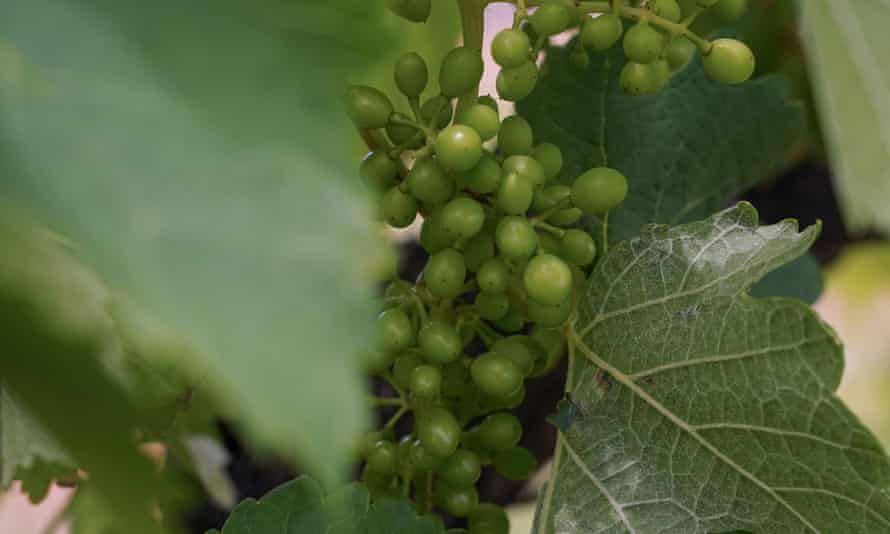 Q: Before you go, I want to ask about more now-deleted tweets uncovered from Liberal candidate Katherine Deves. This one suggesting a link between cross-dressing men and trans women being sexual predators, even serial killers. Are you concerned by the language that Katherine Deves has used over the years?
Hollie Hughes:
Look, Ms Deves has deleted those social media profiles. She has apologised for the language she used. I do believe some of the language was inappropriate.

But we've also got to have some brave discussions when it comes to these issues. And sometimes, you know, we're talking about now, the use of a word, sometimes people say things in the moment that they don't actually mean, or they are overstating.
Q: She seems to have said a lot. There's an awful lot of tweets.
Hughes:
There are tweets from a candidate in the Hunter who used photographs of naked women with big guns saying that size didn't matter when you had 130kg behind it. There's substantial tweets from a Labor candidate in the Hunter and everyone has gone silent on those. If everyone wants to cry about one set of tweets, they should be crying about them on both sides of politics.
Q: Does Katherine Deves have your full support?
Hughes:
I have never met Ms Deves. But yes, she's the candidate for Warringah, and what I would like to see is the seat of Warringah return to the Liberal National party, not a candidate who wants to fundamentally shut down our economy, who makes ridiculous claims about how climate change needs to be addressed, who also has referred to every single parent who has problems with perhaps a 15-year-old trans teenage woman or girl* using their daughter's change room. That apparently makes us transphobic as parents having concerns about that. Saying goodbye to Zali Steggall in Warringah would be a very good thing. For that, Ms Deves has my full support.
*Trans women and girls are women and girls
Q: Sounds like a bit of damage control here, Senator Hughes.
Hollie Hughes:
We have just recently funded $1.2m to autism awareness Australia for a further project on autism, 'What Next?' It's telling them the choices available to them in their life and how they can get assistance. We have put some money up for this.
Q: I want to talk just briefly about the actual NDIS and the import of that question last night. Because the mother said the funding was cut by 30% at a first review with no explanation given. Labor says the NDIS needs a sweeping review and that's what it will do if it wins government. Simon Birmingham says it's a great scheme and we're happy with how we're running it. It can't be both, can it?
Hughes:
It is a great scheme and it's made a significant difference. That mother … and her son … I hazard a guess they went to an early intervention preschool.

There's problems around intensive early intervention. A lot of this is driven by the autistic adult community, who suggest using best practice behavioural interventions is somehow torturing those children. So there's ideological problems within the autistic community. And some of the problems that we're seeing in the early childhood stream in particular are because those within the agency are pushing back about good quality intensive early intervention. These are the fundamentals those children should be accessing. One thing I would say, the early childhood stream does need some review. Because I believe there are some ideological objections to children with autism getting intensive early intervention because there's a band and a barrage of autistic adults who claim the kids don't need it.
Q: Senator Hughes, I know you have spoken about your son Fred over the years. You spoke about him in your maiden speech in 2019. And you've been an advocate for people with disability. You're now refuting the thoughts of people with disabilities who last night, certainly on social media, were saying, when is the population, when is the community, when are leaders going to stop looking at us as a burden?
Hollie Hughes:
Look, it's not looking at us as families or our children as a burden. It's a recognition that we do have additional challenges. My son is a blessing but I can tell you, as I said, there were days I did not feel particularly blessed. There were very challenging days.

For some of these people coming out, people in the autistic community who have been diagnosed in their later life, they didn't experience the challenges we did as parents in the early days. Anyone who has children with a disability or without a disability will say there's days that are challenging.

If you want to talk about the word blessed as the biggest problem we've got facing us as parents and carers of those with a disability, this is why the disability community struggles to make constructive gains, because there's lying underneath it a significant, almost permanent rage machine. And when the NDIS came in and a lot of people got funding for the first time, they had to find somewhere else to direct their rage. There's significant issues with the NDIS. I have my own challenges with the agency.

… Find something of substance and stop focusing on a ridiculous notion that somehow or other the prime minister was in any way denigrating people with a disability, or their families and the experiences they go through. In fact, Scott understands better than most if for another other reason, I'm constantly in his ear about it.
'To focus on one word is missing the point': Hollie Hughes defends Morrison's comment
Liberal senator Hollie Hughes, who has an autistic son, has appeared on ABC News Breakfast to defend Scott Morrison for saying he was "blessed" to have children without disabilities:
To be honest, I did not think of anything of them at all. I know Scott and Jenny had tried for 14 years to have their children and they are blessed with two beautiful daughters. I certainly didn't take anything negative away from it.

And I really do think that people are missing the point of the substantive issue here. If they want to focus on one word. As you and I have discussed previously, I'm a mother of an autistic son. I have three children. I know there were days, very early on, when my son was younger, that were really, really hard. I didn't feel particularly blessed.

I now have a teenager daughter. There's days I don't feel particularly blessed either. To focus on one word is missing the point. I recently chaired the Senate autism – select committee into autism, on the whole of life experience of autistics and their families.

For anyone who wants to get upset about the use of one word, I suggest they read that report. We have a much higher suicide rate within the autism population. We have a higher unemployment later than the general disability population. There's issues we can be angry about. The use of the word blessed is symptomatic of those who don't like Scott and want to find something to cling to.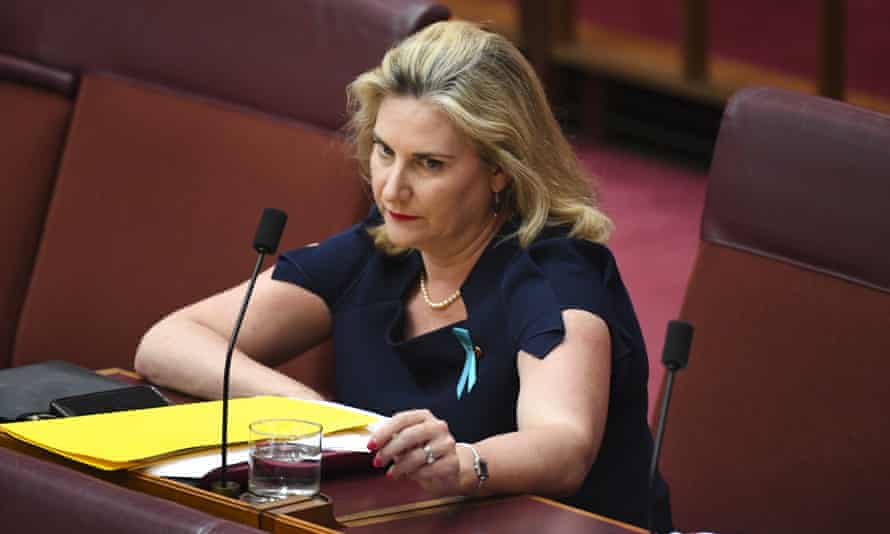 The prime minister's choice of language, saying he had been "blessed" to have children without disabilities, is going to be remembered for some time.
Scott Morrison was very keen yesterday to make sure it was known that there was no military base as part of the security pact between the Solomon Islands and China:
The prime minister of Solomon Islands has made it very clear that they are not accepting of any base in the Solomon Islands. They are not. So that is a false claim that there's no basis to make that assertion. It's not there. That would be the first point that I would make.
Yesterday, Barnaby Joyce contradicted him:
We don't want our own little Cuba off our coast and that is not what is good for this nation, not what is good for this region.
And it looks like the defence minister Peter Dutton has done the same thing:
Dutton chastised China for "not playing by the same rules", AAP reports.
"You can expect the Chinese to do all they can now that they've got this agreement signed," Dutton told Sky News when questioned on whether troops would move in.
"[China said] the South China Sea would not be militarised [and] today, they're militarised. They've got airstrips. They've got fuel depots. And that's the reality of China under President Xi."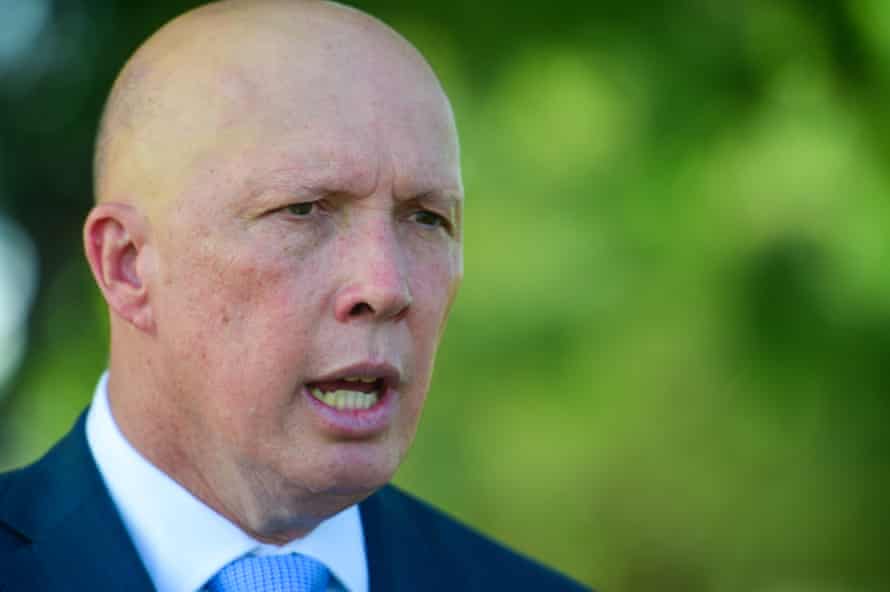 In case you didn't see it last night, here was Murph's take on the debate
The first thing to say is the questions from the audience were sharper and more substantive than most of the questions put to the two leaders over the past week and a half of the campaign.

Voters wanted to know about housing affordability, the nursing workforce, the absent national integrity commission, funding packages under the national disability insurance scheme, the future of renewables and battery technology, the treatment of sole traders left out of jobkeeper during the pandemic, regional security, youth participation and the health of Australia's democracy.

Not one pop quiz about the unemployment rate (which dominated the first 72 hours of the campaign) or question about the life and times of the unfortunate Katherine Deves (which is continuing to dominate it).
Welcome to another day in the campaign where things are really starting to get messy.
Anthony Albanese was judged as the winner of last night's debate by a slim margin (although even the Sky After Dark commentators begrudgingly awarded him the night).
But it's one of Scott Morrison's comments that is still being spoken about.
When asked by a woman with an autistic son about the future of the NDIS under his government, Morrison said he and his wife Jenny had been "blessed" to have two children without disabilities.
That set off a firestorm of hurt and disbelief online, as people with disabilities and parents of children with disabilities sought to remind the PM that all children were blessings. The counterfactual to Morrison's statement is what has upset people. He said:
Jenny and I have been blessed, we have two children who haven't had to go through that.

And so for parents, with children who are disabled, I can only try and understand your aspirations for those children.
The finance minister Simon Birmingham was asked about it on the ABC this morning, and tried to keep focus on how the NDIS now had a bigger expenditure than Medicare, pointing out that the PM took time to sit with the woman after the debate last night, to hear more of her story.
Given the sheer amount of stories about NDIS funding being cut, not everyone can sit down with the prime minister to discuss their story and needs and receive personal guarantees someone from the department will be in touch.
Birmingham also tried to turn attention to Labor supposedly being weak against China after both Albanese and Morrison fired up over national security in last night's debate.
It is going to be that sort of day.
You have Katharine Murphy, Daniel Hurst, Sarah Martin, Paul Karp and Josh Butler to make sense of it, with Amy Remeikis on the blog for most of the day.
It's going to need all of the coffee. All of it.
Ready or not, let's get into it.