US targeting China in the Pacific, Chinese defence minister says
Chinese defence minister Wei Fenghe has rejected "smearing accusations" from the US during his address at the Shangri-La Dialogue in Singapore on Sunday and says China is being targeted.
Wei stressed China's commitment to peaceful development saying the country did not seek to establish "hegemony, military expansion or an arms race".
"China is rock solid in its commitment to achieve peaceful development," he said.
However Wei struck a note of caution, saying that while China's would not engage in hostilities it would act to defend itself.
We do not provoke trouble, but we will not flinch in the face of provocation. But we will not allow others to bully us.
The comments follow the address by US defence secretary, Lloyd Austin on Saturday.
When Adelaide-based artist Elyas Alavi, a refugee from Afghanistan, started researching the lives of camel drivers working in outback Australia more than a century ago, he discovered an important connection.
Thousands of men known as Afghan cameleers travelled to Australia to carry goods in an often harsh climate before the development of railways and roads.
Alavi, 38, says he connected to cameleers through their music, language and scripts, and the notebooks they left behind.
The cameleers were a very diverse [group of people]. Among them, they were artists and musicians.

It's important [for] me to project these historical connections with Australia. I want to show we are not the 'others' or strangers. We have been here for a long time.
He says the cameleers were not able to bring family members to Australia, an issue that current asylum seekers also face.
Originally from Afghanistan, Alavi spent many years in Iran as a refugee before resettling in Australia in 2007 through a United Nations program.
As a Hazara refugee having fled my homeland as a child, if I were to describe my sense of self in one word, it would be 'uprooted'.
Alavi, a published poet in Farsi, turned to visual arts because he could not find an audience in Australia for his poems.
He addresses issues of displacement, trauma and war through his work.
The camel drivers – widely referred to as Afghan cameleers even though many also came from the provinces of modern-day Pakistan and India – helped outback communities and industry to survive by transporting goods from cities to inland areas.
From AAP.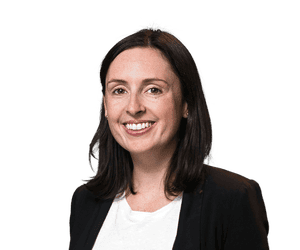 Lisa Cox
Scaly-tailed possum caught in the NT for the first time
A rare scaly-tailed possum has been caught in the Northern Territory for the first time in what scientists say is a sign that private land conservation is having a positive effect.
The scaly-tailed possum, also known as the Wyulda, is a rock-dwelling marsupial with stout limbs and a "grippy" tail it uses to hang from branches and rock ledges to reach for seeds, fruits and flowers.
Ecologists from the Australian Wildlife Conservancy (AWC) working on Bullo River Station in the Northern Territory's Victoria River region captured a possum during animal-trapping surveys in April and May.
Eridani Mulder, the senior ecologist who led the surveys, described scaly-tailed possums as "secretive, adorable weirdos" with an amazing ability to adapt to whatever habitat they live in.
For the whole story about the vital conservation work to protect at risk species, read the full story from Lisa Cox.
US scraps Covid test requirement for incoming international travelers
Australians looking to travel to the US can now do so without having to get a Covid-19 test after the requirement is set to be scrapped from Sunday.
The requirement was introduced 17 months ago and will be scrapped ahead of tourist season in the northern hemisphere following heavy lobbying from airlines and tour operators.
With the decision to be implemented from Sunday, the Centre for Disease Control and Prevention will review the policy in 90 days and said it could chose to reintroduce the requirement for a test in the future.
The move removes a barrier for Australians who have been looking to head overseas for a holiday – if they can afford the cost of international flights and survive long wait times to get hold of a passport.
Nadesalingam family celebrates daughter's fifth birthday in Biloela
We go now to Guardian Australia's intrepid Eden Gillespie who is on the ground in Biloela, where she has spotted a very large birthday cake remains untouched at a five-year-old's birthday party.
NDIS scheme is 'sustainable', Shorten says
The final question turns to the cost and sustainability of the scheme. Shorten: "I think the scheme is sustainable."
Some scenarios paint a very high-cost growth which we would like to restrain the rate of growth of the cost of the scheme.

I'm saying to people watching this show, one, we will run the scheme more efficiently and empathetically. Two, we will sit down and look at some of the long-term pressures so not just a lifeboat in the ocean.

But three, I invite Australians, both people who are on the scheme and those who don't know anything about disability, every dollar that gets spent in the scheme according to one report that was commissioned recently generates $2.25 in economic outcome.
Litigation against NDIS applicants 'not the way an empathetic scheme should be run', Shorten says
On the $40m in legal fees spent fighting applicants to the NDIS, Shorten says he will consult the lawyers who handle this litigation and ask "what are the absolute stupidities you are currently seeing from the commonwealth in the way they do their litigation?"
I think people will be appalled to know that whilst the NDIS is making decisions it has to, some people won't be happy, what we are seeing is top end of town law firms being charged a lot of money to basically drag out cases so that people give up on their claims. That is not the way an empathetic scheme should be run.
Shorten flags more regulation of unlicensed NDIS providers
Shorten also flags more regulation of unlicensed providers and better protections for workers who are hired through internet platforms to ensure they have better pay and conditions. He says these regulations will be based on circumstance.
If you are cutting someone's grass, you don't have to go through the same sort of check as providing care services.
Price gouging by NDIS providers will be reviewed, Shorten says
Another issue is price gouging by providers, which Shorten says needs to be addressed, saying "the way prices were set was done in a black box and there was no transparency" and the government is now bringing forward a 10-year review of the scheme to address these sorts of issues. In a follow-up question he confirmed the pricing system will be reviewed.
One of the contributing factors that people are doing whatever they can to get into scheme, is that it is a wasteland outside of it. The NDIS was never meant to be the only way we give people with disability care, services and their carers.
Shorten says he will talk to the states about providing additional support.
Coalition's NDIS design enabled organised crime to take advantage of scheme, Shorten says
Shorten on the design of the NDIS enabling organised crime to flourish:
The crazy thing about the old government is they basically put a padlock coming into the scheme and they would argue with a person about their wheelchair or their white cane or hours of speech pathology and turn that into an administrative nightmare, but they left the welcome mat at the backdoor.
Shorten says he wants to 'restore trust' in NDIS
Questions now turn to the NDIS, noting that Shorten was one of the architects.
Shorten says the system is "no longer the original dream".

In the first quarter of this century, the outstanding public policy is having an NDIS. It now looks after 580,000 people on the scheme. A quarter of a million people are employed in disability. The point is that it is no longer the original dream.

Two words would summarise my approach: restore trust. It is a bureaucratic nightmare for people on the scheme.
Shorten says the scheme is a "maze of red tape" where $40m in legal fees was spent on "lawyers to fight Aussies trying onto the scheme". And there are concerns organised crime is rorting the system.
I've started to read disturbing reports from criminal intelligence analysts that as a government payment scheme, the same people in organised crime who were taking money out of the family day care scheme are now moving across into NDIS, obtaining people's personal information, false invoices, overpaying of bills, ghost payments.
Gas market trigger 'doesn't work', Shorten says
Asked about a gas reservation policy, Shorten takes a swipe at Malcolm Turnbull over the trigger to allow gas to be reserved for domestic gas consumption.
The problem is – and no doubt Malcolm will be reading the transcript of this show today wherever he is in the world – the trigger … it doesn't quite work. Even if we were to pull the trigger, it doesn't come into effect until next January.