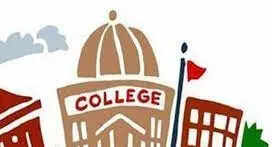 Lucknow: Seven months after the announcement of a budget of Rs 41 lakh for better treatment of patients suffering from sciatica and women suffering from irregular menstruation, funds have not been released for the Rajkiya Takmeel-Utib College and Hospital (Unani Medicine College).
According to officials, if the fund is not released by March it will lapse. Due to a lack of funds, the research work as well as the treatment of patients suffering from these diseases is pending.
Actually, the state government in its budget for 2022-23 on May 26 had allocated funds to the college to address these issues. The money was to be used for the establishment of two centres for advanced research (CFARs) at Jarahat (surgery) and Nishwa and Kabbalat (obstetrics and gynaecology) departments of the college with Rs 30 lakh and 11 lakh respectively.
After the announcement, 240 patients with sciatica got registered for treatment with cupping therapy at the centre at Jarahat department. Similarly, over 50 women were registered in Nishwa and Kabbalat departments for treatment of irregular periods. However, their treatment and the research work have not begun yet.
Hakeem Abdul Qavi, incharge of the proposed Jarahat research centre, said, "We had given required documents requested by the government in August and two reminders have also been sent. ."
Principal Rajkiya Takmeel- Uttib College and Hospital (college of Unani medicine) Dr Jamal Akhtar said that they are in continuous talks with the state government and the release is in the final stage. "We have been assured that funds will be released soon. Therefore, necessary preparations for starting the centres have been prepared," he added.
Prof Abdul Rab, director of Rajkiya Takmeel-Utib College and Hospital, said that there was a need for some improvement in the proposals sent by teachers. The release got delayed because of this. "We have made corrections and the funds will be released within a week," he added.