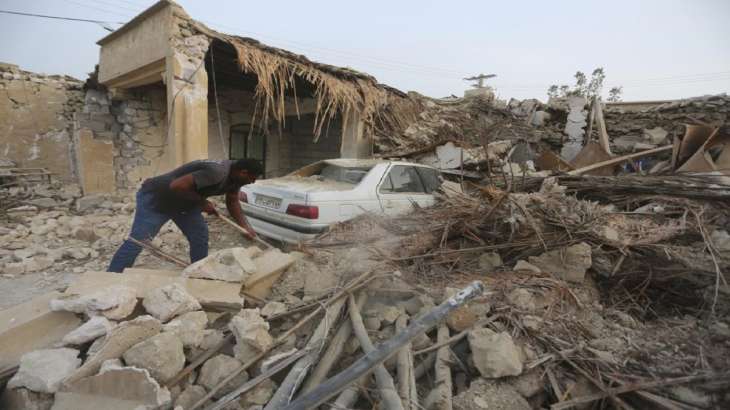 Iran earthquake: An earthquake with a magnitude of 5.9 on the Richter Scale struck northwest Iran, killing at least seven and injuring 440 people so far. As per the official news agency IRNA, the earthquake occurred in Khoy city near the Iran-Turkey border on Saturday at 9:44 PM (local time). 
The tremors were reportedly quite strong and were felt in many areas of the West Azerbaijan province of Iran. It was also felt in several cities, including Tabriz, the provincial capital of neighbouring East Azerbaijan.
The United States Geological Survey (USGS) stated that the quake occurred at 23:44:44 (UTC+05:30) and hit 14 km south-southwest of Khoy at a depth of 10 km. 
Is Iran prone to earthquakes? 
Earlier in July 2022, at least five people were killed and 44 others injured in a magnitude 6.3 earthquake in southern Iran. According to reports, the epicentre was near Sayeh Khosh village, which is home to around 300 people in Hormozgan province, some 1,000 kilometres south of the capital, Tehran. The earthquake was felt in many neighbouring countries, the report said. 
It should be noted here that Iran lies on major seismic faults and experiences one earthquake a day on average. In 2003, a magnitude 6.6 earthquake flattened the historic city of Bam, killing 26,000 people. A magnitude 7 earthquake that struck western Iran in 2017 killed more than 600 people and injured more than 9,000.
Further details are awaited. 
ALSO READ: Iranian drone attack kills at least 9 in Iraq, over 30 injured
Latest World News