International
oi-Deepika S
A 7.7 magnitude earthquake struck the Pacific Ocean southeast of New Caledonia, triggering a tsunami warning, said the United States Geological Survey (USGS) on Friday. No immediate reports of damage have surfaced so far.
US monitoring agency said the quake hit at a depth of 10 km (6.21 miles).
It triggered a warning of a possible tsunami for the areas of New Caledonia, Fiji, and Vanuatu, it added.
"Based on the preliminary earthquake parameters, hazardous tsunami waves are possible for coasts within 1,000 km (620 miles) of the earthquake epicenter," the Pacific Tsunami Warning Center said in an alert.
The Tsunami warning agency urged people in threatened coastal areas to be alert.
Meanwhile, New Zealand issued tsunami alert following the magnitude 7.7 earthquake near the Loyalty Islands.
Recommended Video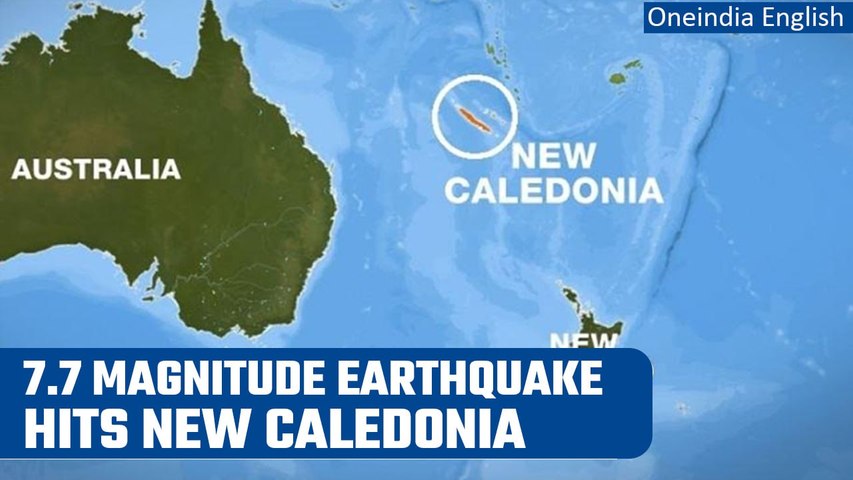 Earthquake of 7.7 magnitude hits New Caledonia, triggers tsunami warning in S.Pacific| Oneindia News
"We have issued a national advisory: Tsunami activity following the magnitude 7.7 earthquake near the Loyalty Islands. We expect New Zealand coastal areas to experience strong and unusual currents and unpredictable surges at the shore," tweeted New Zealand's National Emergency Management Agency.
We are assessing whether the M7.7 SOUTHEAST OF LOYALTY ISLANDS earthquake poses any tsunami threat to New Zealand. If a tsunami has been generated it is not likely to arrive in New Zealand for at least 1 hour hours.

— National Emergency Management Agency (@NZcivildefence) May 19, 2023
The Vanuatu Meteorology and Geo-Hazards department said alerted that destructive Tsunami waves could strike Vanuatu coastlines.
"An earthquake of this size has the potential to cause destructive Tsunami waves between 0.3 to 1 meter can strike some coastlines of Vanuatu within minutes and more distant coastlines within hour. The National Disaster Management Office (NDMO) advices people over ALL Vanuatu group to take appropriate action and precautionary measures upon receiving this advisory. This includes immediate evacuation from coastal areas to higher grounds. People in the areas mentioned are advised to listen to all Radio Outlets," according to an information bulletin on the department's website.
Australia's Bureau of Meteorology said there was no tsunami threat to mainland Australia.
"Lord Howe Island under Tsunami Warning to the marine environment after magnitude 7.7 earthquake near Southeast of Loyalty Islands. No threat to Mainland Australia. 8cm Tsunami Wave observed in New Caledonia," the bureau said.
"In areas with a threat to the marine environment only, emergency authorities advise people to get out of the water and move away from the immediate water's edge of harbours, coastal estuaries, rock platforms and beaches," it added.