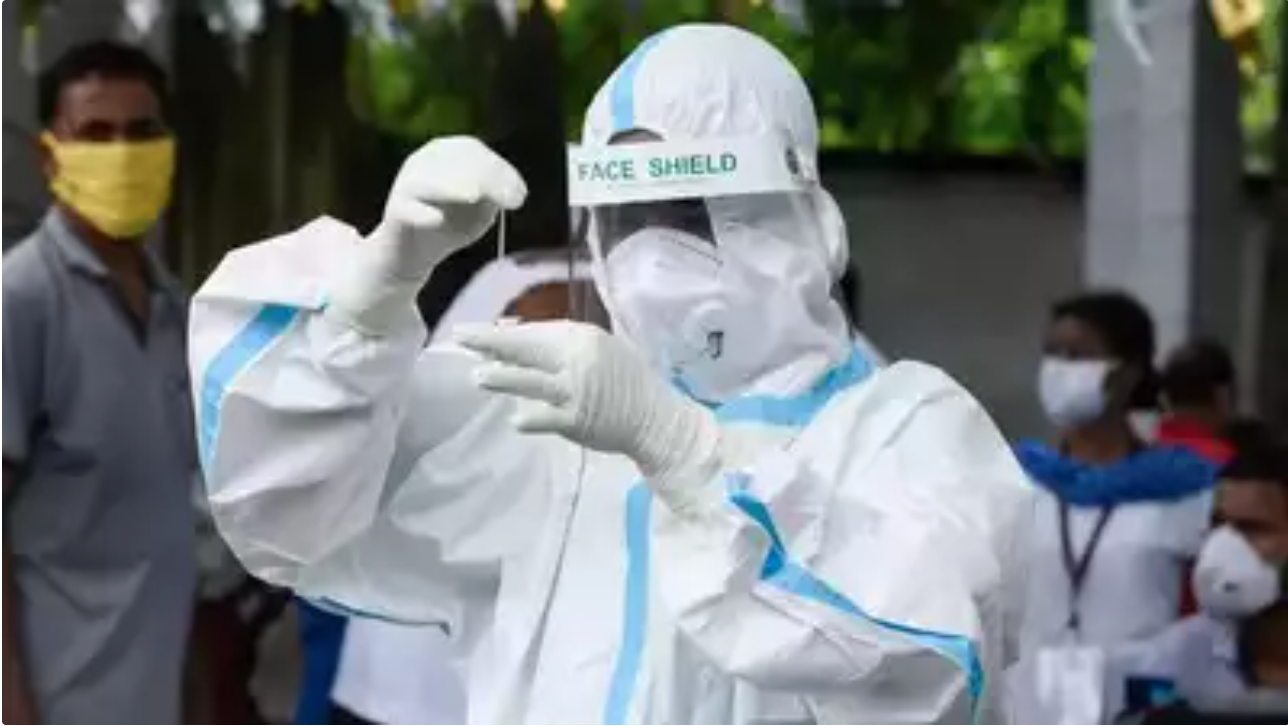 NEW DELHI: The positivity rate of Covid-19 in Delhi, which was less than 1% till about a week ago, jumped to 2.7% on Monday as testing dropped over the festive weekend. The city reported 137 positive cases of the viral infection from merely 5,079 samples tested in the last 24 hours.
While it isn't clear whether this signals another surge in cases, experts said there should be no cause for concern as long as hospitalisations remain low.
Reacting to a rise in the Covid-19 positivity rate in the capital, doctors said cases could be increasing but this should not be a worry if the infections were not causing a spurt in hospitalisations.
"The virus is still present in the environment. Therefore, we may continue to see infections caused by it. That should not be a cause of concern at all if the rate of hospitalisations due to Covid remains low," Dr Neeraj Nischal, additional professor, department of medicine at AIIMS, said.
He added that there has been no significant increase in the admission of Covid-19 patients at AIIMS over the past week.
According to the health bulletin shared by the Delhi government, only 47 (0.48%) Covid beds out of a total of 9,745 were currently occupied. These include 11 patients admitted at Kalawati Saran Children's hospital, eight at Ram Manohar Lohia hospital, six at Lady Hardinge Medical College and four at Lok Nayak hospital, among others. "Some of the patients were admitted for other health issues but during treatment they tested positive for Covid-19," a doctor at Kalawati Saran Children's hospital said.
Delhi has 601 active cases of Covid-19 at present. Of these, a maximum 447 are in home isolation, officials said. "I have seen two to three cases of Covid-19 in the past week. But most of them had mild symptoms. They didn't require admission," said a doctor at a leading private hospital. He added that previous exposure to infection and vaccination were helping prevent serious illness.
"In Delhi, a majority of adults are fully vaccinated. A significant number of children have also received both doses of the vaccine available against Covid-19. But the uptake of the precautionary dose, also referred to as booster dose, remains lower than expected," Dr Arun Gupta, president of the Delhi Medical Council said.
From Sunday, the central government has allowed a precautionary third dose for all fully vaccinated individuals who took their second dose at least nine months ago. "Research shows the efficacy of the vaccine to protect against re-infection reduces after six months. It is, therefore, important that those who are eligible should take the third, precautionary dose," Dr Rommel Tickoo, director, internal medicine at Max Saket said.
The third wave was caused mainly due to BA.1 and BA2, two sub-variants of the Omicron variant. Recently, a recombinant variant called XE which has genetic characteristics of the two sub-variants has been detected in some countries. Delhi hasn't confirmed any XE variant yet.